PR – October 4, 2017 – Urbanears is proud to once again partner with the Amsterdam Dance Event (ADE) this year, which will take place October 18-22. The internationally acclaimed ADE is the leading electronic music platform and biggest club-based festival in the world for the entire spectrum of electronic sub-genres.
A new limited edition of Urbanears' popular Zinken DJ headphone (99 USD) will be released especially for the event. Decked out in the trademark ADE colors, Zinken ADE features a full-sized on-ear construction, swivel ear caps, and a dual-duty TurnCable for a smooth transition between the mixer and everyday listening. Zinken ADE will be available for purchase at the festival and online at urbanears.com.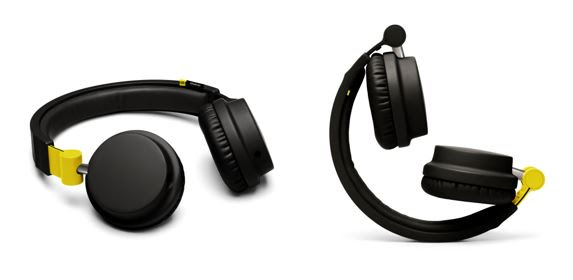 Also returning this year is the Urbanears Hideout, an open house where festival goers can?escape the buzz of the conference and make themselves at home in a sanctuary filled with relaxing spaces, Swedish refreshments, and musical treats—like a pop-up Clone Records store, guest DJs, and curated talks by PIP Den Haag with some of the biggest names in the Dutch underground dance music scene. Visitors can find the Urbanears Hideout near Dam Square at The View on Rokin 75.
Mike's Extremely Brief Note: As a fan of Urbanears and Dutch EDM, I'm excited to see a limited edition and affordable pair of headphones from Urbanears.